Featured Products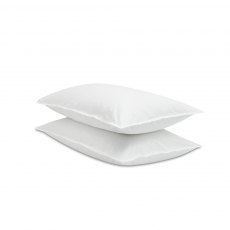 Rest Pillowcase
The Rest pillowcase has a contemporary feel in its very simplicity. Carefully finished with a double row of stitching on a narrowed cuff on the pillowcase can fit in either relaxed or more formal bedroom setting. Finished in a classic white Egyptian cotton percale is designed for impeccable softness and comfort, the pillowcase is durable and will go through wash after wash still looking great.
£ 11.95
£ 10.75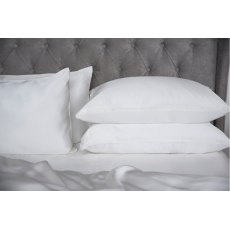 Luxury Silk Pillowcase and Eye Mask Set (only one can be redeemed per order)
The Luxury Silk Pillowcase and Eye Mask Set offers wonderful cosmetic qualities for your hair and skin. Less friction from silk than other fibres equals less frizz and more shine. Blocking out the light with our silk eye mask will help you drift off at night. Silk is also the perfect fabric for sensitive skin, keeping your skin hydrated and moisturised.Treat yourself to the best this Valentine's Day!
---
---
---
---
---
---