---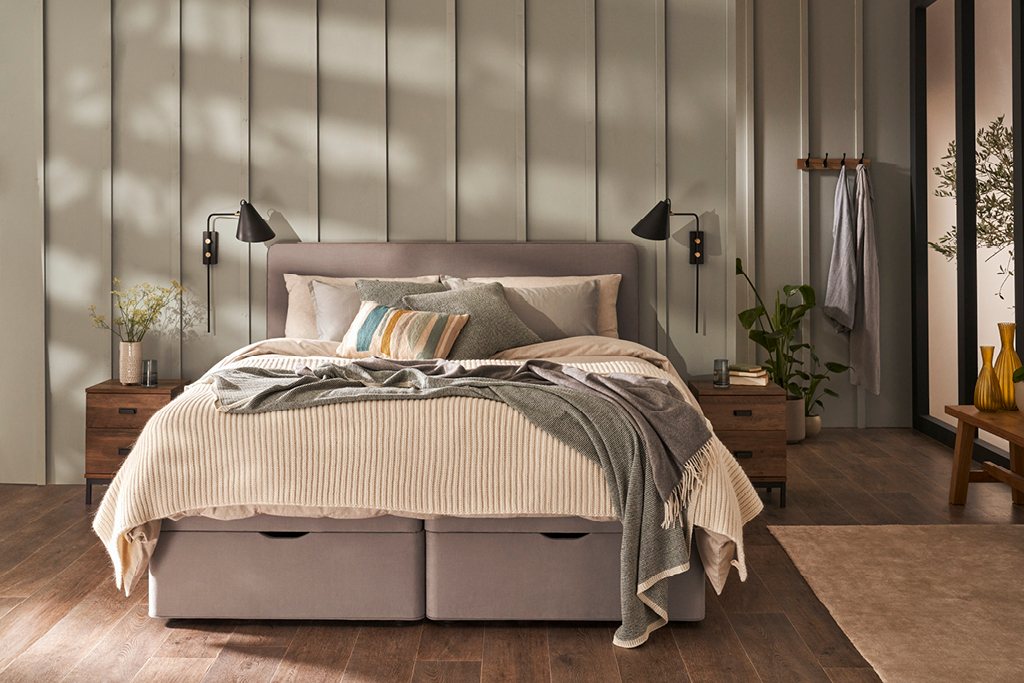 Vispring Europa Ottoman
Functionality with a contemporary aesthetic, the Europa Ottoman divan from Vispring features an end-opening that lifts up to reveal ample storage space. It is an ideal divan for those where extra storage is an absolute must.
---
Vispring Ottoman Beds
Vispring Ottoman Bed FAQs
What are Vispring Ottoman beds?
Vispring's Ottoman beds are a type of bed frame that incorporates built-in storage space underneath the mattress. The storage area is accessed by lifting the top of the bed, similar to opening an Ottoman storage chest.
Discover our full range of Vispring, includingbeds, mattresses and more to elevate your sleep experience.
How do Vispring Ottoman beds work?
Vispring Ottoman beds are designed to make lifting and closing the bed seamless. The hydraulic or gas lift system ensures a smooth and controlled movement, allowing you to access your storage space quickly and securely.
Are Vispring Ottoman beds covered by a warranty?
Yes, Vispring's Ottoman guarantee for the Europa model offers a 1-year guarantee on gas struts and a 5-year guarantee on the base and platform.