Priory Hotel
And So To Bed has become a preferred partner for Pride of Britain Hotels, a 'not for profit' organisation that belongs to member hotels across the UK.
Our dedicated trade department has supplied beds for Pride of Britain Hotels members, including The Priory Hotel in Dorset where the Louis XV Caned Bed features in the deluxe Purbeck suite. Jeremy Merchant, Managing Partner for The Priory explains, "We have been using And So To Bed to furnish our bedrooms for over 10 years. The beds have the ability to turn a room into something very special, being a product of quality and comfort it is much admired by all of our guests."
---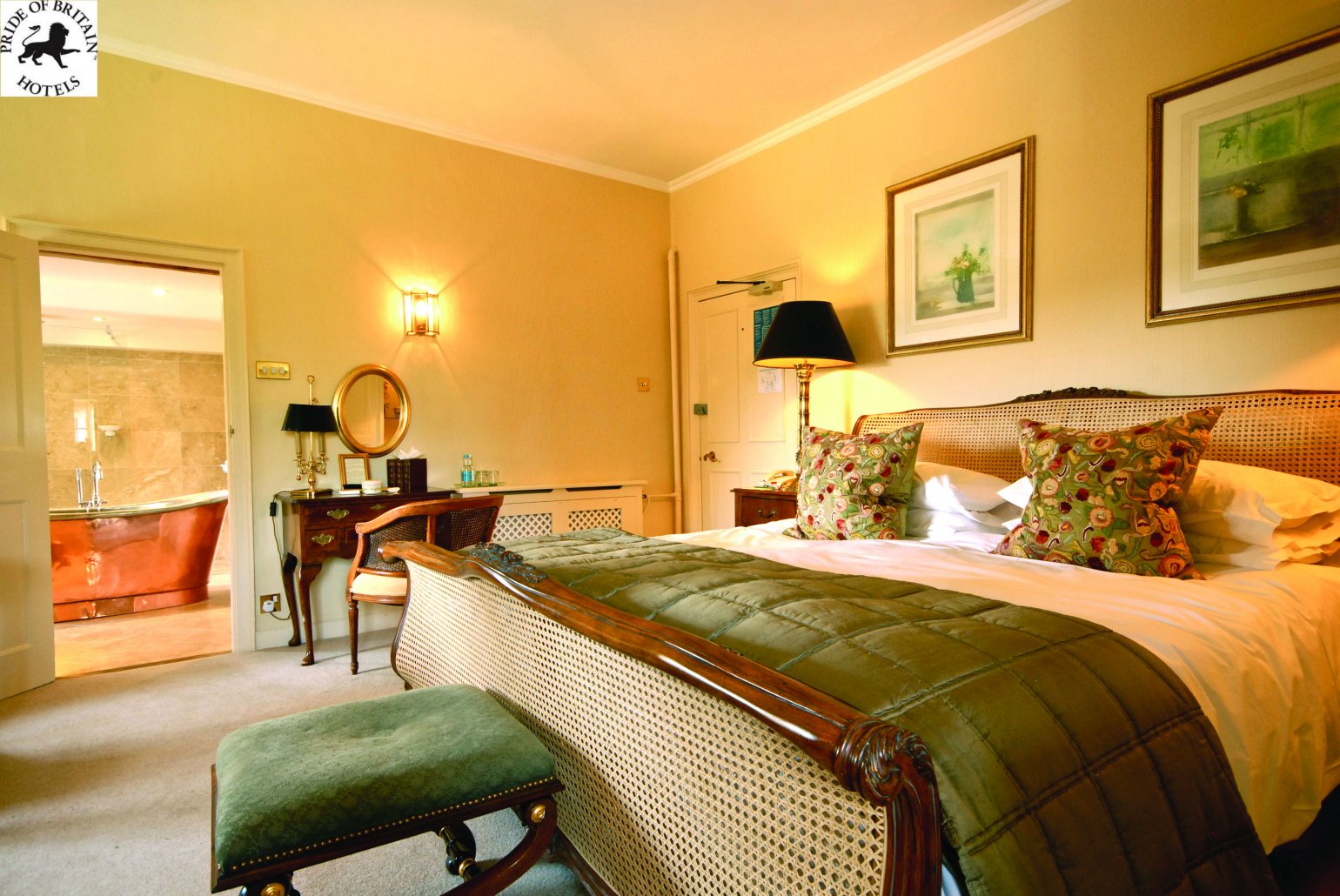 ---
The in-house trade team work closely with hoteliers to meet their design briefs, drawing upon our vast portfolio of beds, furniture, mattresses, linen and accessories to help bring inspirational hotel bedroom schemes to life. Our personalised approach to hotel bedrooms also sees the team offer a bespoke service that allows hoteliers to create a customised design to their own specification.
Peter Handcock, Chief Executive for Pride of Britain Hotels comments; "We are delighted to be working in partnership with And So To Bed. The two brands make an excellent fit as both are dedicated to offering a high quality service in the luxury and boutique hotel sector. Our member hoteliers particularly like the fact that the company is exclusive and so its furniture cannot be commonly found elsewhere."
Our full range of beds includes sleigh beds, French-inspired painted beds, classic brass beds and grand four-poster beds. Complementing our beds is a range of bedroom furniture in an eclectic range of styles and finishes, along with bed linen, mirrors, lamps and objet d'art. We also specialise in mattresses and divans, offering the very best selection of quality ranges, with leading brands such as Vispring and Tempur.
Pride of Britain Hotels represents a collection of 50 independent, mostly family-owned, luxury hotels in some of the most beautiful locations around the British Isles. Each has its own distinctive style and character but all of them are run by people with a passion for hospitality.
---