Balbirnie House
We were selected by Balbirnie House to provide a deluxe four poster bed for its luxury Tiffany inspired bridal suite. A Grade A Listed Georgian Mansion, Balbirnie is a small luxury country house hotel situated within 400 acres of beautiful parkland in the heart of Fife. Superbly located between Edinburgh and St. Andrews, this privately owned and personally managed hotel is widely recognised as one of the country's finest small luxury hotels. Balbirnie called upon us to supply a truly special bed for the bridal suite, so the trade team selected the celebrated Georgian Four Poster Bed, to enhance the grandeur and elaborate detail of the piece.
---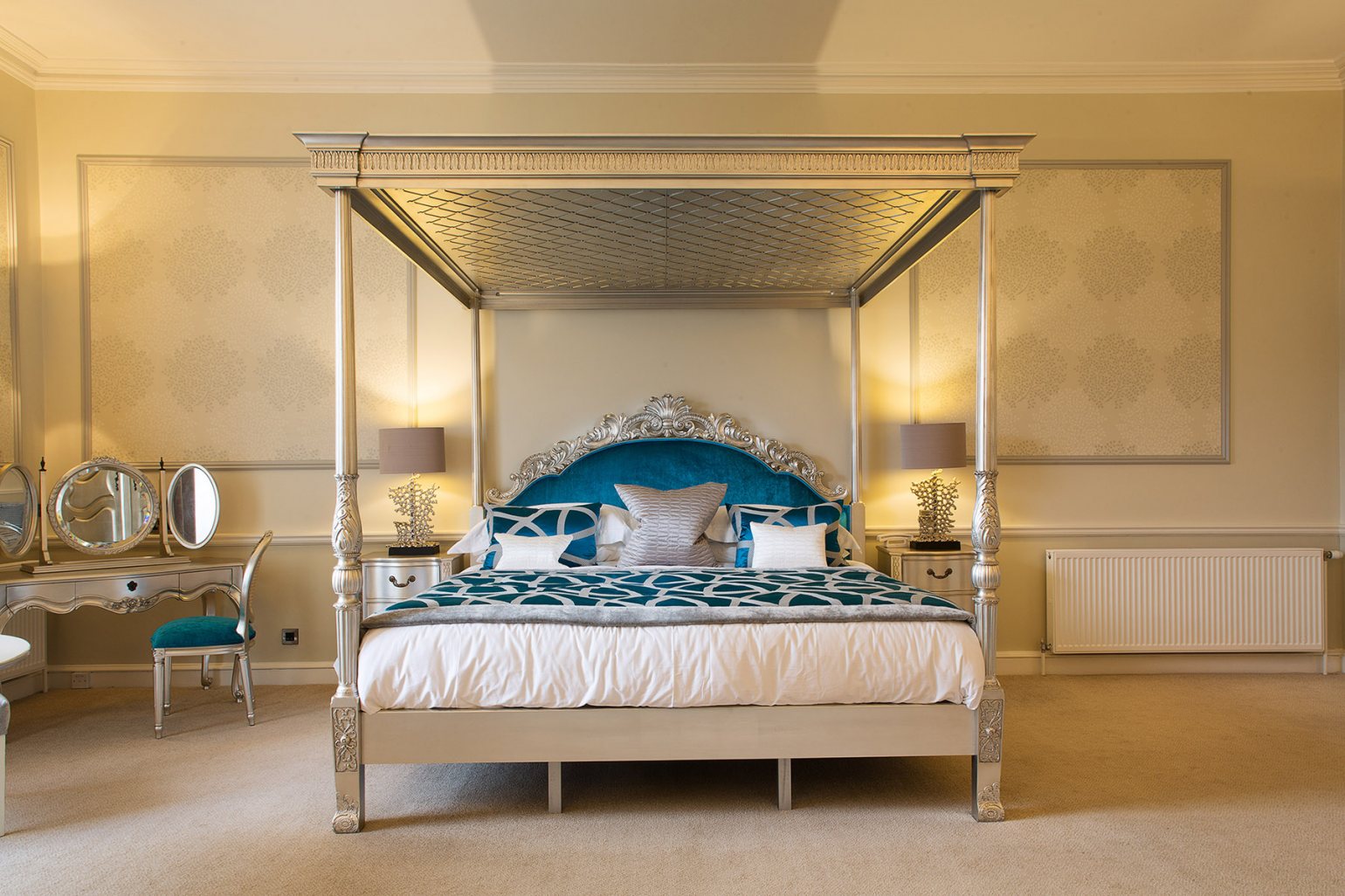 ---
Our Georgian Four Poster is a beautiful statement bed, which is finished with hand-applied gold leaf. Inspired by the Georgian period, this design features delicate hand carvings and flutings, and a decorative canopy finished with finely carved Prince of Wales feathers and a clover leaf ceiling.
Often commissioned for hotel projects due to the intricate detail and sheer scale of the piece, the Georgian Four Poster adds a real touch of elegance and romance to a hotel bedroom. The bed is available in both a silver and gold leaf finish, with a choice of either King or Super King sizes.
Gaynor Russell, Company Director at Balbirnie says: "We started the project with a blank canvas and then designed the bedroom around the bed. The bed needed to be simply amazing and have the wow factor to achieve the highest echelons of bridal couture. We spent months researching and it wasn't until we walked into And So To Bed's showroom that we found that we could create a bed to our own bespoke specifications. We can't begin to convey what a truly wonderful and joyful process that followed working with And So To Bed's in-house designers, who shared our passion for the project. We were so taken by the creativity and attention to detail that we then decided to acquire every piece of bedroom furniture to physically match the bed."
---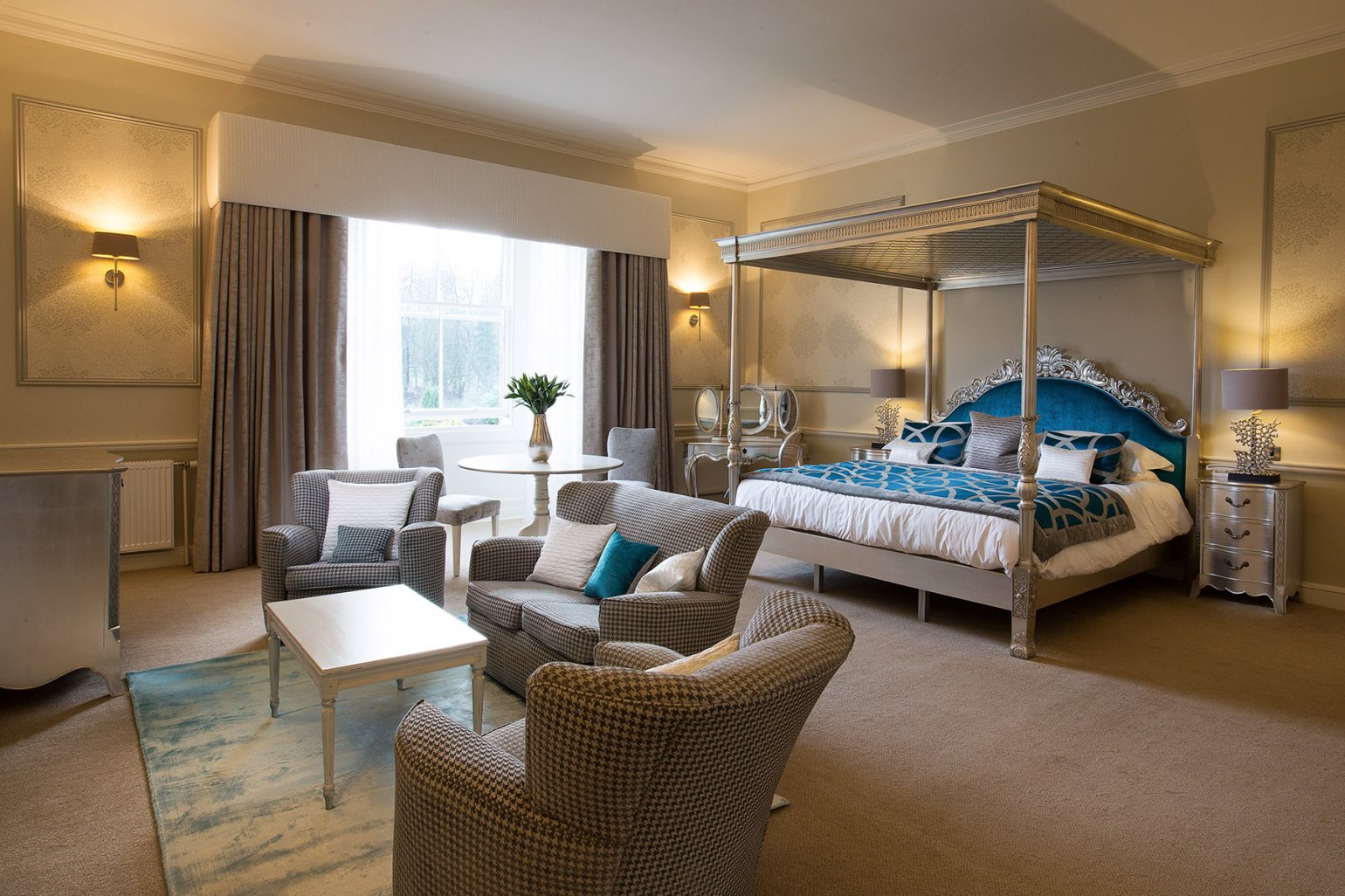 ---
The in-house trade team work closely with hoteliers to meet their design briefs, drawing upon our vast portfolio of beds, furniture, mattresses, linen and accessories to help bring inspirational hotel bedroom schemes to life. Our personalised approach to hotel bedrooms also sees the team offer a bespoke service that allows hoteliers to create a customised design to their own specification.
---